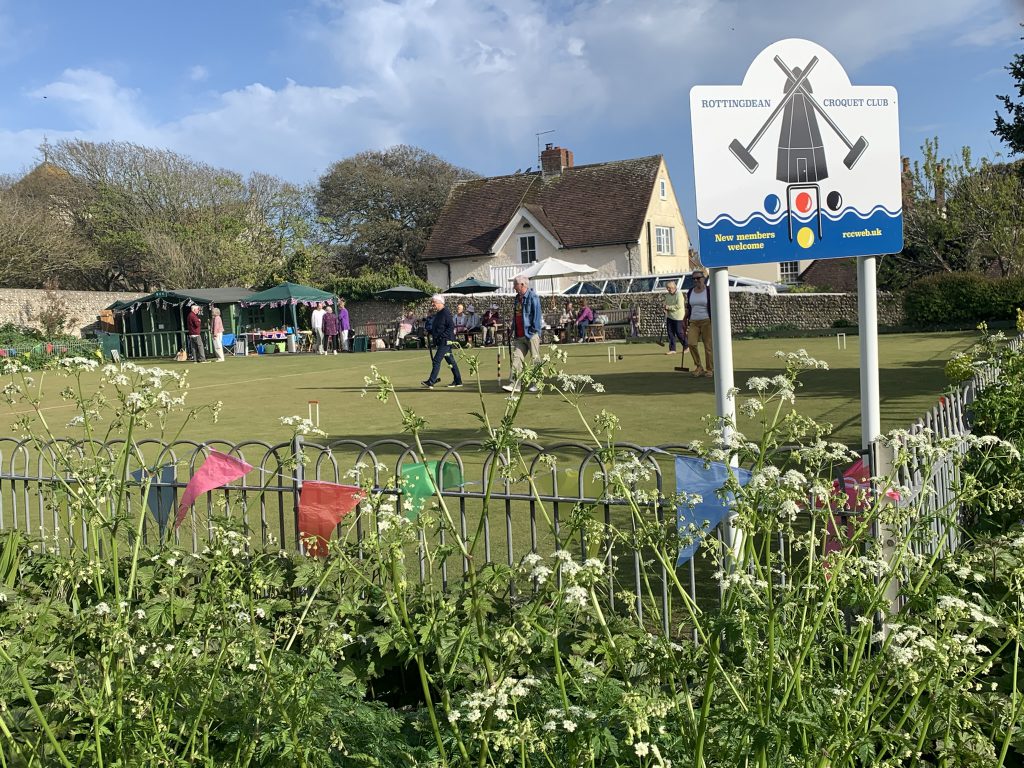 Lawn opened for the 2023 season on Sunday April 16th
   Lawn closes for the 2023 season on Sunday October 15th
Rotttingdean is a picturesque village on the coast about two miles east of Brighton.  Rottingdean Croquet Club was founded in the 1980s and is situated in the walled garden of the former home of the renowned author, Rudyard Kipling.
It has one three quarter sized lawn and a small club house surrounded by colourful flower beds and has approximately sixty full playing members. Social membership is also available.
Both Golf Croquet and Association Croquet are played and regular coaching is available in both games.
The Club caters for the needs of all members who are invited to participate in weekly timetabled Open Play Sessions where players of all standards 'mix in'.  Opportunities are also available to play in friendly matches against other local clubs and to participate in league matches and local tournaments.
Alongside these, a varied programme of social events is also provided.
For membership inquiries please contact the Club Secretary.
Away day at Hove Lawns